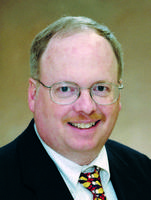 Unit sales still lagging, but specialty beds drive dollars up
July 15, 2014
There's an interesting discussion going on these days about why the mattress industry still lags far behind its historic high in unit shipments. My short answer: The world has changed, and so has the mattress industry.
It was back in 2005, according to the International Sleep Products Assn., that mattress units hit their all-time high: 23.985 million. Mattress units bottomed out at 18.134 million during the recession year of 2009 and reached 20.077 million in 2013. That is 16.3% below the historic high.
That major shortfall, almost a decade later, raises a troubling question. Why has the industry, which prides itself on its sophisticated marketing programs, lost so much ground?
Several suspects have been identified by industry veterans. One is the absurdly long warranties that gained ground in recent years. A 25-year warranty does not suggest to a consumer that a 10-year-old mattress may need replacement. Some think those ultra-long warranties depress demand.
Another possibility: Rising sales of mattress toppers, seen by some as comfort Band-Aids for worn-out mattresses. Toppers are on the ascent these days, with stylish offerings joining the mix. A third suspect: Growing acceptance of beds-in-a-box from overseas sources. A fourth suspect: A still lackluster economy.
A look at ISPA's figures reveals another suspect: A decline in innerspring mattress shipments.
Innerspring mattress units have plunged 22.3% since 2005, falling from 21.870 million in 2005 to 16.998 million units in 2013. In that same time period, specialty mattress units have jumped 45.6%, from 2.115 million in 2005 to 3.079 million in 2013, but that growth hasn't been enough to offset the innerspring unit decline.
As we all know, those specialty mattresses generally carry much higher prices than innerspring mattresses. And those higher prices have helped drive strong dollar growth in bedding.
While the industry is far behind its historical high in mattress units, it set an all-time high of wholesale mattress dollars last year of $5.748 billion. That is almost $1 billion more than the wholesale value of mattress shipments in 2005.
And most of that growth came from specialty mattresses, according to ISPA's figures. The wholesale dollar value of innerspring mattress shipments has increased by about $250 million from 2005 to 2013. In that same time period, the wholesale dollar value of specialty mattress shipments has increased by about $725 million.
So we find ourselves in an interesting position these days. While overall mattress unit sales are well below historical highs, the wholesale dollar value of the mattresses that we are selling is at an all-time high, largely fueled by the higher dollars generated by specialty mattresses.
That dichotomy raises the question of whether the overall mattress unit decline is as troubling as it might appear at first glance. True, innerspring mattress units have fallen noticeably, but specialty mattress units have grown strongly.
There are all kinds of interesting implications in these ISPA figures. They suggest the industry has pulled off a major coup: Making up for lost units with a better bedding mix. Perhaps that is the biggest revelation of our look back at how the mattress world has changed since 2005.
What do you think?
http://www.furnituretoday.com/blogpost/13100-unit-sales-still-lagging-specialty-beds-drive-dollars